Senior VP of Accounting & Risk Management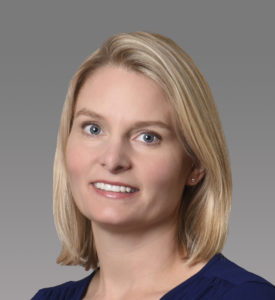 As Senior VP of Accounting and Risk Management, Sara protects the assets and financial viability of Oswald, as well as implements processes and procedures to manage risk exposure. Sara refines and improves cost control and budgeting processes, and works to improve forecasting and future development opportunities. Along with other members of the leadership team, Sara collaborates to create a detailed roadmap that aligns the day-to-day requirements of the company with the greater Oswald strategy.
With a B.S. in Business Management and an MBA, Jones' skill and expertise are influential in the future development of the Oswald Company. Her previous 15 years in the construction industry include work as a controller and office manager. Sara holds certifications as a Certified Management Accountant, Certified Construction Industry Financial Professional, Certified in Strategic and Competitive Analysis, as well as being a WE Lead Class 7 Graduate. Jones resides in Ft. Thomas, Kentucky with her three children and two dogs.
Contact Information
Office Phone | 513.751.4440
Fun Facts:
OUTSIDE OF WORK
Sara enjoys an active lifestyle, running in local races, hiking, and playing sand volleyball. 
FAVORITE THING ABOUT OSWALD

Her colleagues openness and flexibility to explore opportunities for improvement.
FAVORITE SPORTS TEAMS
Sara loves cheering for University of Kentucky Basketball and the Bengals.