Vice President of Commercial Growth & Development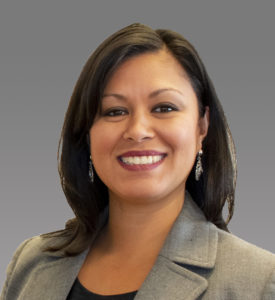 Joining the Oswald team in July 2019, Tammy's passion for working with business owners will be crucial in her role as Vice President of Commercial Growth and Development. In her previous role as Senior Manager of Business Development and then Investor Relations Director from REDI Cincinnati, Tammy worked projects in finance, IT, and international business development, helping employers like Festo, Paycor, 84.51, MadTree Brewing, Frutarom, and CDK Global expand in Greater Cincinnati. Prior to REDI Cincinnati, Tammy was the economic development director for the City of Sharonville, leading business recruitment and expansion initiatives, and procuring incentives and funding for community and economic development projects.
A native of Cincinnati, Tammy earned her BS in Business Administration from the University of Cincinnati. Tammy uses her deep understanding of the culture and community of Cincinnati as she builds authentic relationships with clients. Her unique skills and experience will propel Oswald to future developments in greater Cincinnati and beyond.
Contact Information
Office Phone | 513.751.4440
Fun Facts:
HOBBIES
Tammy loves entertaining, traveling, walking her dogs, and exploring on her bicycle.
OUT OF THE OFFICE
Lake Tahoe is Tammy's favorite travel destination. She and her husband even biked around the entire lake to support JDRF and celebrate their anniversary.
FIRST JOB
Waiting tables at a local diner taught Tammy numerous crucial skills, including learning to observe, listen, read people, deliver exceptional service, and multitask and improvise in a fast-paced environment.