At Oswald, construction safety is about more than meeting regulations and saving money, it's about making sure everyone on the team makes it home safely to their families day-after-day. Safety is our number one priority, on and off the jobsite.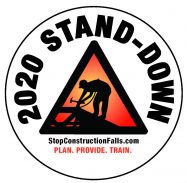 Previously, Oswald has participated in National Safety Sand-Down Week. This is an important annual event championed by Occupational Safety and Health Administration (OSHA) during which employers speak to employees about safety. The weeklong event is used to highlight preventing falls in construction, a leading cause of fatalities. Oftentimes, these falls and deaths are preventable, prompting industry leaders to bring more awareness to the hazards that cause them.
Unfortunately, due to the COVID-19 outbreak, National Safety Sand-Down Week has been cancelled for this year. Although we won't be together to explore Oswald specific construction safety policies, we're excited to share some basics below!
To learn more about National Safety Stand-Down Week, please visit the OSHA website.
Construction Safety Basics
Nearly 6.5 million people work on construction sites across the United States on any given day. The construction industry sees a higher fatal injury rate across the board than any other industry in the nation. In fact, according to OSHA, out of 4,693 worker fatalities in the private industry during calendar year 2016, 991 or 21.1% were in construction — that is, one in five worker deaths were in construction. Therefore, ensuring our construction safety practices are up to date is essential.
The most common workplace hazards for construction workers are:
Falls (from heights)
Trench collapse
Scaffold collapse
Failure to use proper personal protective equipment
We'll go over why these are the most common injuries, as well as solutions for preventing them below.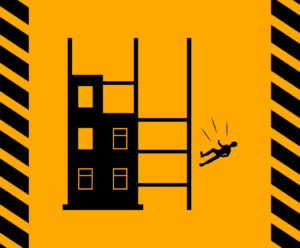 Falls from Heights
Year after year, falls consistently account for the greatest number of fatalities in the construction industry. A number of factors are often involved in falls, including unstable working surfaces, misuse or failure to use fall protection equipment, and human error. Studies have shown that using guardrails, fall arrest systems, safety nets, covers, and restraint systems can prevent many deaths and injuries from falls. Hard Barriers and/or guard rails must be placed as soon as job conditions allow them to be placed. Personal fall protection should only be used if hard barriers cannot be used.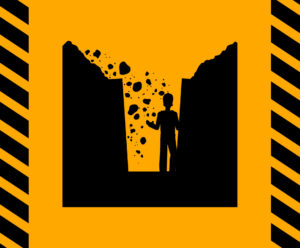 Trench Collapse
Since 2003, trench deaths have consistently risen. In order to prevent a further rise, the soil type must be determined and trenching standards for the soil type must be followed before the trench work begins. During the excavation work a competent person must be on site daily to check for changing conditions and confirm the work is being done in compliance to the standards. Never use an unprotected trench and always using a protective system for trenches 1 foot deep or greater. There should always be a way to exit the trench (i.e., ladder, ramp, or stairway) 25 feet or closer for employees to use should they need to exit in a hurry.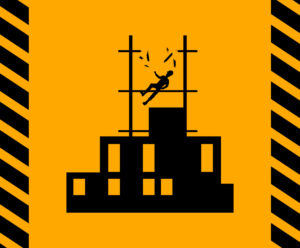 Scaffold Collapse
About 2.3 million construction workers frequently work on scaffolds. To prevent deaths due to collapse, a competent person must inspect and tag scaffolding prior to use. Workers must ensure that the scaffolding is sound, rigid, and sufficient to carry its own weight plus four times the maximum intended load. A daily visual inspection must be done to verify it remains in good order for use. Unstable items should not be used to support the scaffolding, and it should always be equipped with guardrails.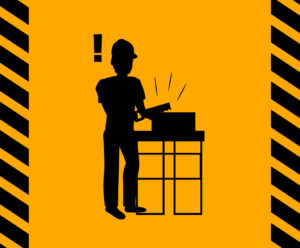 Failure to Use Proper Personal Protective Equipment
Using proper protective equipment falls in the hands of workers and managers alike. Per OSHA, the hazard should be contained by other means. For example, if you have an open blade a guard should be put over it to prevent injury. Eye and face, hand, and head protection should be worn any time work operations can cause harm. The person who needs to wear PPE is the responsible person who must inspect it daily and verify it is in good condition or have their direct supervisor verify the PPE is in good condition prior to use. For a full checklist of personal protective equipment checks, look here.
Construction safety is in the hands of all of us. While we cannot be together to learn more about safety procedures, we hope this refresher of the basics was enlightening. Stay healthy!