Construction Industry Veteran Joins Oswald's Executive Team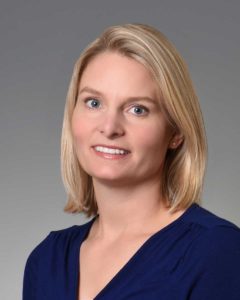 CINCINNATI, OHIO – May 1, 2018 – Adding to its growing team of executive talent, Oswald Company, a Cincinnati based development and construction company announces Sara Jones has joined the company as Vice President of Risk Management and Strategy. A veteran in the construction field, Jones offers extensive experience and expertise, which will guide Oswald's future development.
Jones will protect the assets and financial viability of Oswald, as well as implement processes and procedures to manage risk exposure. Jones will refine and improve cost control and budgeting processes, and work to improve forecasting and future development opportunities.
Ken Oswald, CEO explains, "We are thrilled to have Sara join our team. Her talent has been recognized in the industry and we anticipate her greatly adding to the development, growth, and success of Oswald. She brings with her a wealth of operational, strategic, and financial expertise and she is uniquely qualified to expand our capabilities and partnerships."
In coordination with the other members of the Executive Team, Jones will help to create a detailed roadmap that aligns the day-to-day requirements of the company with the greater Oswald strategy. With a B.S. in Business Management as well as an MBA, Jones' skill and expertise will be influential in the future development of the Oswald Company. Jones adds, "I am excited to join Oswald and look forward to helping Oswald to develop and grow in the industry. The Oswald team has built a strong foundation and I am eager to work with the rest of the Executive Team to take Oswald to the next level."
Jones' previous 15 years in the construction industry include work as a controller and office manager. She holds certifications as a Certified Management Accountant, Certified Construction Industry Financial Professional, Certified in Strategic and Competitive Analysis, as well as being a WE Lead Class 7 Graduate. Jones resides in Ft. Thomas, Kentucky with husband and her three children.