Oswald Adds Graphic Design Expertise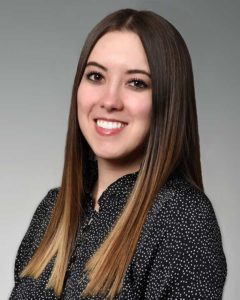 Oswald Company is excited to welcome Jamie Tullis to the Marketing Team as a Graphic Designer.
Jamie recently graduated from the Art Academy of Cincinnati with a Bachelor of Fine Arts in Graphic Communications. She assists the Marketing team in the strategy and execution of a variety of design projects, from conception to execution. In this role, Jamie helps to connect branding strategies with engaging and impactful creative visuals that support Oswald's business objectives.
"We are excited about the talent and experience that Jamie brings to the team," said Wayne McMillian, Vice President of Operations. "Jamie will help to further advance the Oswald brand in the marketplace."