Oswald Continues to Expand Construction Experience
Oswald Company, a Cincinnati-based commercial construction and development company, has announced its most recent hires, Eric Szucs and Dave Stelzer. Eric joins as Preconstruction Manager and Dave as a Project Manager.
VP of Operations, Wayne McMillian explains, "We are excited to have Eric and Dave on board. They bring a high level of experience and knowledge that will positively impact current and future projects."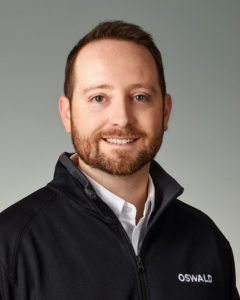 Eric Szucs brings over 15 years of preconstruction experience to Oswald Company. Eric has worked on multiple corporate, multifamily and healthcare projects in the greater Cincinnati region and the Southeast. As a Preconstruction Manager, he oversees estimating services for the entire project, starting from receipt to final proposal submittal. Eric manages the project budgeting, value analysis, and bid package development resulting in financial, procurement and logistics plans.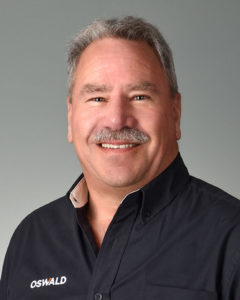 As a Project Manager, Dave works alongside the owner to maximize cost savings and value engineering, as well as coordinating schedules and scopes of work. He works closely with the Construction Manager to ensure day to day items are completed.  Dave has over 25 years of construction industry exposure. He has extensive experience directing residential, multifamily and commercial construction projects from inception through completion.