Oswald Expands Construction Expertise
Oswald Company announced the hire of two Construction Managers as it continues to grow. Mr. Michael Frietch and Mr. Fred Lawrence join the Oswald team as a Construction Managers. In this role, they will be responsible for the planning, directing and managing of the daily field operations for various construction projects.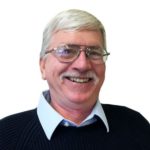 With over three decades in the industry, Mr. Frietch has constructed facilities in Cincinnati and the surrounding areas. Projects managed by Mr. Frietch include the major renovation of the Mercy Health Medical Building, DaVita Dialysis Clinics, the construction of the Walgreens in Georgetown, Kentucky, additions to the Belmont School in Dayton, Ohio, and the renovation of Rhinestahl Machine Tooling in Mason, Ohio. Before joining the Oswald team, Mr. Frietch worked with CDH Contracting as a Superintendent where he oversaw construction renovations throughout Indiana, Kentucky and Ohio.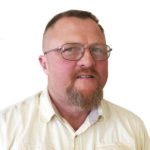 Mr. Lawrence brings with him over thirty years' experience in the construction industry filling multiple management roles in Cincinnati and across the nation. Mr. Lawrence has managed several projects in the commercial and retail sector including the Kenwood Country Club Centennial Project, the construction of three K-6 facilities for Xenia Public Schools in Xenia, Ohio. Prior to joining the Oswald team, Mr. Lawrence worked with Conger Construction Group as a Superintendent overseeing the eight-building renovation of the Countryside YMCA in Lebanon, Ohio.
"We are thrilled with the addition of Michael and Fred to our team," said Ken Oswald, CEO of Oswald Company. "Their extensive and varied experience in the industry will allow Oswald to extend and expand our construction portfolio."