Oswald Promotes Team Member to Management Role
Oswald Company is pleased to announce their continued growth with the promotion of valued team member Wayne McMillian, who previously served as Senior Project Manager and has been promoted to Project Executive.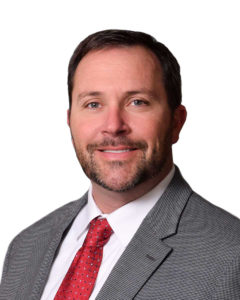 Wayne McMillian brings over 16 years of experience as a Project Manager and Estimator. He has an extensive background in condominium and multifamily construction, and a reputation for delivering projects
with exceptional attention to safety and excellent communication. As Project Executive, Wayne will be responsible for developing and leading a team that achieves on time project schedules, delivers excellence in customer service, and consistently meets the desired financial outcomes of multiple, simultaneous construction projects. Wayne demonstrates the necessary qualities to excel in this position – a detail-oriented team player that is success driven and solutions centered.
Outside of his professional endeavors, Wayne contributes to his community through active involvement in the non-profit Heroin Kills Dreams, an organization that raises funds to support local drug rehabilitation and transitional living programs. Along with his wife, Wayne rallies support and builds a large team for the NKY Hate Heroin 5K.
Oswald CEO Ken Oswald explains, "Wayne has added such value to our company and continue to excel and grow in his profession. We are looking forward to his contributions in their new roles and anticipate he will serve as a strong leader and mentor." Oswald values the immense internal talent within the company and is excited for Wayne to continue delivering excellence in his new positions.