Oswald Welcomes New Leadership
The Oswald Company is pleased to welcome Kevin Mire to the organization as Vice President. In this role, Kevin will work alongside the Business Development and leadership team to continue to grow Oswald's position as a leader in the industry.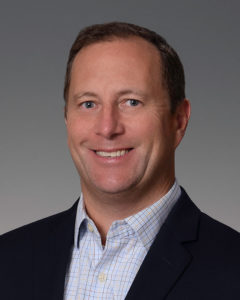 With almost 20 years of experience, Kevin brings an extensive background in business development, pre-construction and project management.
Prior to joining Oswald, Kevin was a partner with The Cadence Group located in Montclair, NJ where he provided project management and development services to owners, developers and tenants. "His understanding of projects from the Owner's perspective adds tremendous value to Oswald's construction management team," stated Oswald CEO, Ken Oswald.  Kevin also brings his expertise in meeting the specialized needs of corporate and c-suite office development and tenant improvement projects.
Kevin is a Cincinnati native, a graduate of Miami University with a Bachelor of Arts in Earth Science and Geology and also holds a Bachelor of Science Degree in Engineering from the University of Cincinnati.