Being A Good Neighbor: Oswald's Community Involvement
Being involved in our community is something that is very important to every employee at Oswald. We believe that building stronger communities goes beyond constructing spaces where people live and work. It's about being a good neighbor to those living and working in our neighborhoods. Whether it's donating to health organizations, supporting organizations through fitness events, or volunteering to support one of our employee's passions, we're enthusiastic about participating in various programs.
Arts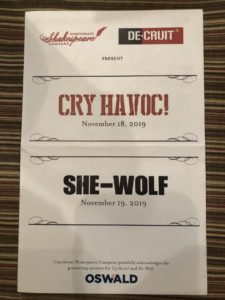 Oswald understands how access to cultural arts can improve the quality of life. Arts programs can bridge generations, cultures and diversity gaps, as well boost well-being for communities and individuals alike. We are involved in local arts groups in order to show our support. Oswald is currently a sponsor of the following arts programs:
Education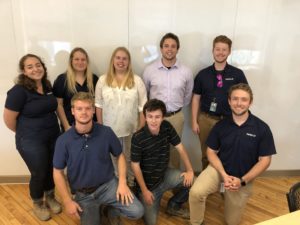 It's no secret that there is a shortage of people going into the trade industry. At Oswald, we're committed to contributing to the training and growth of the industry. In addition, we offer a co-op program for students from surrounding colleges and universities to assist students in graduating debt-free an in-demand. You can learn more about this program here.
Education is the foundation for success, and we care about making this foundation as strong as possible. In addition to holding donation events for Cincinnati Public Schools, we also support the UC Real Estate Roundtable Program as well as the Urban Land Institute (ULI).
Health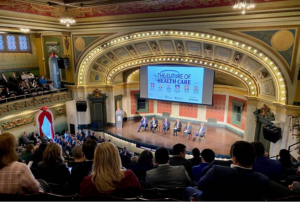 Health is something never to be taken for granted. Yet, too often health takes a back seat to other priorities when constructing new communities. Access to innovative care is vital to the overall health of our residents, which is why Oswald supports the efforts of local foundations striving to provide innovation, care and prevention awareness to the community. That's why we support Mercy Health, TriHealth/The Bethesda Foundation, and the Cincinnati Eye Institute.
For veterans, we make an effort to support a variety of programs that assist them post-service. Along with attending veteran job fairs and making an ongoing effort to hire veterans, we sponsor Blue Skies for the Good Guys and Gals, which provides adventurous activities for veterans, Purple Heart Warriors, and the families of fallen heroes to help facilitate a healing, enriching environment.
Employee Initiatives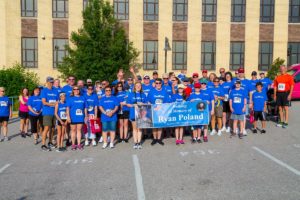 Along with supporting the above community efforts, our employees are actively involved in many programs that contribute to causes they care about. We encourage our employees to participate in events that support a cause significant to them. We donate to and participate in many events, some of which include:
With Oswald, you have a community and industry partner who will be there for you before, during, and long after your project is completed. Continuous learning is the building block of our success, and we are dedicated to giving back to the communities where we live and work. Our involvement in community and industry organizations challenges us to be better, for ourselves and for our clients.
About Oswald
The Oswald Company is a construction and development company based in Cincinnati, Ohio. Our partnerships with real estate professionals, architects, engineers and trade contractors allow us to deliver projects under budget and ahead of schedule, contributing to our clients' bottom lines. To learn more about our services, or how we are involved in our community, please contact us today!