The Importance of Oswald's Construction Co-Op
It's no secret that the construction industry has experienced a continued labor shortage for the past decade. One way Oswald is working to combat this shortage is by working with local universities to give on-site experience to students. By providing students with high-quality, real-world experience, we're giving students the opportunity to gain the knowledge required to get a job right after graduation.
Why are co-ops important for the construction industry?
Co-ops bring real-world experience to students that sitting in a classroom simply cannot. After a foundation of knowledge is built, there is no better way to put it to the test and build upon it than putting students on real jobsites. This way, through the guidance of their teachers and supervisors, they can build their experience. Students who complete construction co-ops are more likely to have a successful career leading to a management position.
What does the Oswald co-op program bring to students?
Like other co-ops, Oswald brings a hands-on learning experience to students. They are a part of the entire project life cycle. From preconstruction to last planner, our students gain the knowledge they need to successfully work their way up the chain of command to management positions.
Each co-op student completes three to four semesters of work. When they begin, most (if not all) have no on-site experience. From day one, they are given a lot of responsibility. They also perform tasks such as completing jobsite safety checks and recording meeting minutes. By the time they graduate, each student has honed their skills and is prepared to enter the workforce.
"My co-op at Oswald was a great learning experience. I was given the opportunity to learn all aspects of a Field Engineer's responsibilities prior to graduation and entering the workforce." -Bryan Riehle (Preconstruction Manager, Oswald Company)
Meet Co-Op Student Ravleen Kaur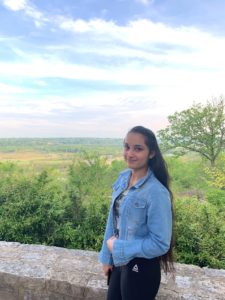 Meet second year UD student Ravleen Kaur! Originally from India, Ravleen is majoring in Civil Engineering. She has enjoyed her co-op at Oswald because she has been able to experience both an office and field environment. In a field environment, she says she gained hands-on experience learning about drawings, communicating with different subcontractors, and problem solving. In the office, she has enjoyed doing research on clients and potential opportunities.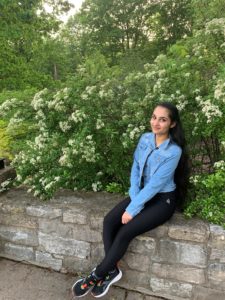 A bit about Ravleen: she came to the US to study at the University of Dayton with no family or support network. She chose to stay through the pandemic and continue working at Oswald. Her professional goals include understanding both the technical and business sides of the construction industry.
A highlight of Ravleen's co-op has been working on a project downtown while other Oswald employees remained at the office. She helped manage the noise, disruptions and overall cleanliness to keep everyone happy. We're happy to have Ravleen on our team!