Adding Value to the Trade Industry (Part 03)
It's no secret that the construction industry has changed dramatically over the past couple of decades. But for all its ups and downs, one thing that has remained constant is the demand for the skilled trades. The need for specialists such as welders, electricians, pipefitters, plumbers, machinists, and technicians has become even more urgent in recent years, as the fallout from the 2007 housing crisis forced many skilled trade workers to seek other forms of employment during a prolonged recovery period. This has unfortunately led to the dilemma that the construction industry faces today: while construction continues to rebound nicely, builders are having trouble keeping up with the demand due to a shortage of skilled trade workers.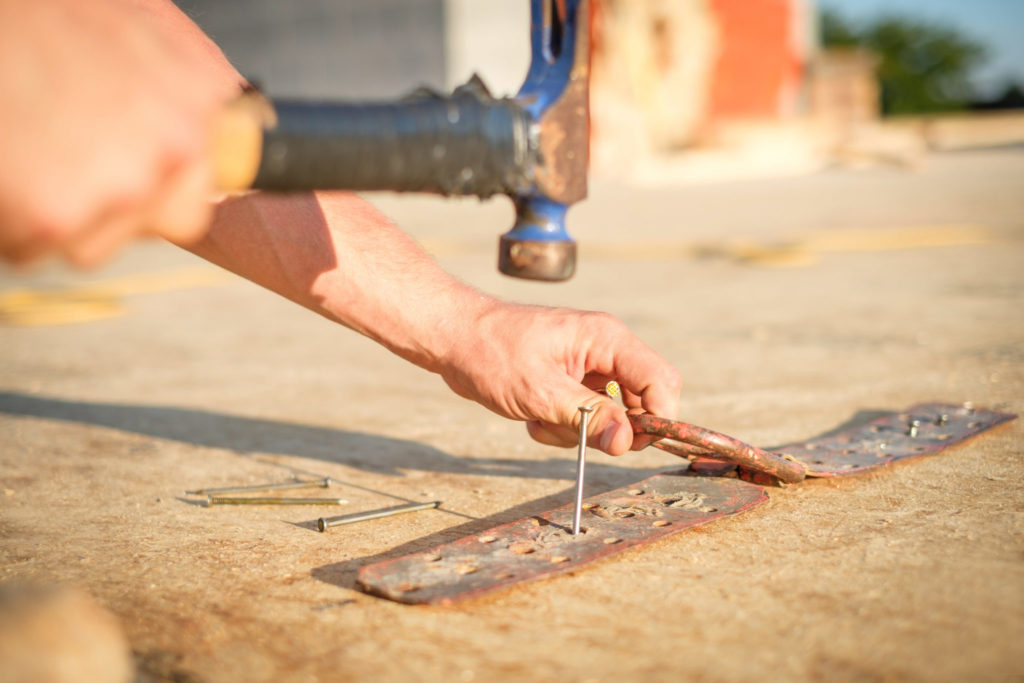 According to the Department of Labor, the ratio of construction job openings to filled positions is the highest it's been since before the housing crisis, indicating a shrinking pool of qualified workers for builders to choose from. This creates a ripple effect of delayed completion times, rising material costs and other issues that have altered the construction landscape across the board. What can be done to remedy the situation? Below are some key ideas that can help revive interest in the skilled trades and add value to the overall trade industry.
1. Create a shift in perception.
It was only a few decades ago that skilled trade work was considered to be an honorable profession. There was a sense of pride and dignity in occupations where you worked with your hands, and certain crafts and trades often ran in families. It was not uncommon to find second and third generation welders, electricians, plumbers, and so forth on the average construction site. Somewhere along the way, public perception shifted and "blue collar" jobs were stigmatized as an undesirable career path.
As a result, today's young people are encouraged to pursue academic degrees, while vocational or technical education has been looked upon as an alternative or "last resort" option for kids coming out of high school.
However, office jobs are beginning to lose their luster in the eyes of the younger generation. The instability of the current job market has resulted in a resurgence of technical, vocational and apprenticeship programs. Young trade workers are able to enter the workforce quickly, with the added benefit of acquiring little to no student loan debt from attending a two or four-year college. Additionally, up-and-coming trade workers are positioned to demand higher wages in a marketplace flooded with urgent, skilled work.
Industry participants should do everything they can to restore respect for skilled trades and correct outdated perceptions about these career paths. In reality, these occupations truly represent unlimited opportunity in today's economy.
2. Encourage partnerships with local trade industry organizations to boost apprenticeship programs.
Apprenticeship is far from an archaic concept; on the contrary, it's a gateway to a wide range of career opportunities for willing students. For example, apprenticeship programs have made the field more appealing for women, like Regina, who left a career at a child care center to pursue a job in manufacturing. After learning how to weld and operate blades and saws, she was encouraged by management to participate in the company's machinist apprenticeship program. In an article published by the U.S. Department of Labor, she said, "Pursuing an apprenticeship was the best decision I have ever made. It afforded me a lot of opportunities and built confidence in me I would not have had otherwise."
Industry participants should consider partnering with local trade industry organizations to raise awareness regarding available apprenticeship programs in their local area. The Greater Cincinnati Apprenticeship Council (GCAC), a skilled trade organization comprised of union building apprenticeship program directors, is a great example of a local entity that offers partnership opportunities to encourage greater interest in their highly respected apprenticeship programs. While there's no such thing as a "quick fix" for the issues confronting the construction industry, every small step counts. Keep the above ideas in mind to help "grease the wheels" and generate greater interest and participation in the skilled trades.
3. Partner with technical and vocational schools to encourage enrollment.
Industry participants can also consider partnering with local technical and vocational schools to encourage enrollment, including offering placements for newly graduated students in the skilled trade arena. According to the Bureau of Labor Statistics, middle-skill jobs (including occupations that require training from vocational or trade schools) are projected to experience a healthy 13% growth rate through 2026, indicating an increasing demand for craft workers over the next decade.
At the Oswald Company, we're taking steps to make a positive impact on the trade industry. Whether it's hosting an industry luncheon or attending a job fair, we're dedicated to making a difference and bringing back quality tradesmen. As we strive to make a change, we hope to inspire others within the industry to do the same. In fact, we would love to hear from individuals in the community and other organizations who are doing their part to help encourage a positive impact on trade industry. Please fill out our inquiry form to share your ideas, and sign up for our newsletter for future updates.